Stickers are special marks used to decorate firearms in CS:GO. FThey made their first appearance on February 5, 2014. Any type of weapon can be decorated with up to 5 stickers. The only exceptions are G3SG1 and R8: they can hold five stickers.
Unlike skins, stickers don't wear out, which means all of them are brand new when you get them.  The cost of a sticker is defined by other factors such as rarity and the possibility (chances) of getting one opening a sticker capsule.
Stickers may be divided into categories by rarity as follows:
Top class stickers  (ordinary stickers)

Notable stickers  (with metal effect)

Exotic stickers (with holographic effect)

Contraband stickers (golden stickers)
All of these except for golden stickers can be obtained as the player opens special capsules. This operation is very much like opening cases. Golden stickers can be obtained with souvenir weapons only. These appear when the player is watching major tournaments.
The price of a sticker depends on its rarity. The most expensive stickers come from the teams that participated in the first majors. Those stickers' cost can reach hundreds and even thousands of dollars. For instance, a Team Dignitas sticker with holographic effect from Katowice 2014 costs $1500.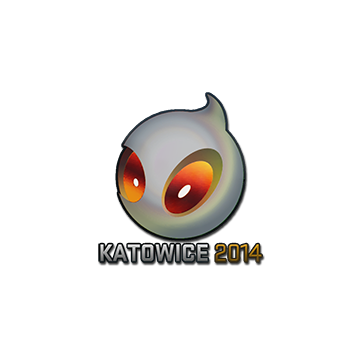 Stickers from the first capsules are also pricy: these can come to hundreds of dollars. The King of the Field sticker from the old Community Sticker Capsule 1 costs over $60.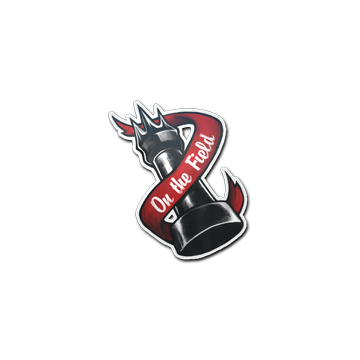 A sticker cannot be removed from the weapon bearing it. But it can be scratched off. During this activity, the sticker will look worse and worse. Before it is destroyed the player receive an alert. We have to remind the reader that some stickers can contain "Easter eggs" that can be revealed only after they get scratched off.
For example, scratching off the Queen of Pain sticker you can find the inscription "You Suffer Fool ♥". This is a reference to a replica of a character from another Valve game, Dota 2.
To sum up:
the stickers are just decorations for weapons,

there are variations from ordinary to gold,

you can get a sticker after opening a special capsule or buy one from another player,

Rare stickers can cost hundreds of dollars.
Trade